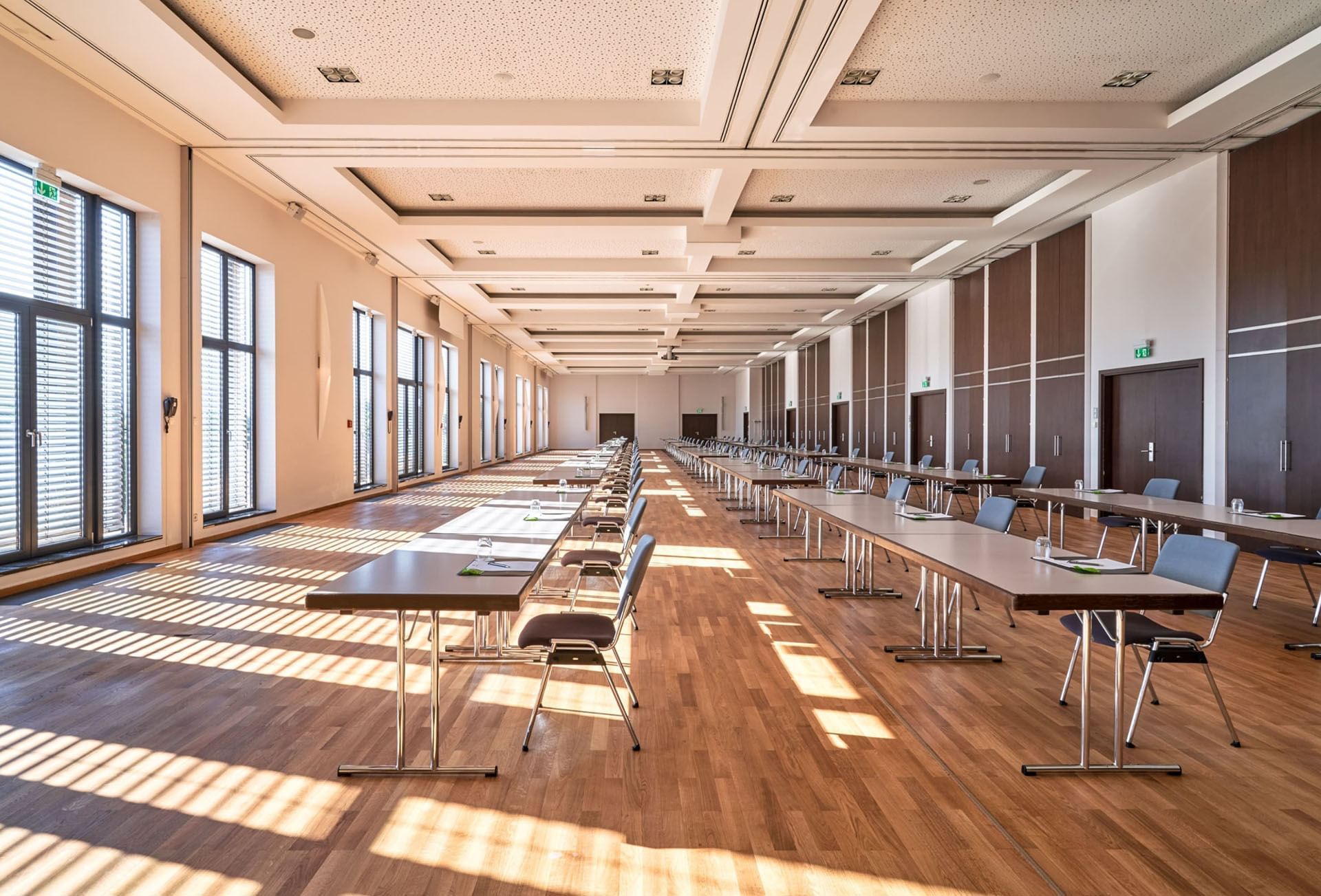 Our Flemings Hotels with Business Meeting Rooms
Meetings &
Conference Rooms
Explore Our Meeting & Conference Rooms
Flemings always creates the best conditions for business. The meeting & conference rooms in our hotels offer space for every occasion. From the comfortable meeting suites for small business meetings, right up to the large conference facilities that can accommodate 550 people.
YOUR MEETINGS & CONFERENCES BY FLEMINGS HOTELS
The well-trained hotel staff is of course available for all questions and manage your event professionally to ensure that it runs smoothly. For business guests especially, you will find numerous amenities at Flemings and in every city you will find the right location where you can work in a relaxed way. You'll find yourselves in good hands!
In order to guarantee a safe stay in our hotels, we have implemented a comprehensive safety concept, you can find all information here: The Flemings Feel Safe Promise.

Centrally Located Meeting And Conference Hotels
Easy Access Public Transport
60 Meeting & Conference Rooms
All Meetings And Conferences At our Flemings Hotels Include
A detailed consultation in advance regarding your needs
Provision of high quality and effective meeting technologies
State-of-the-art Jabra-PanaCast video conferencing technology for hybrid meetings (compatible with all leading video and audio conferencing solutions, certified for Microsoft Teams and Zoom)
ClickShare system for easy sharing of presentations without wires, cables or adapters
An exclusive meeting concierge
In-Room Dining - if you like
Beverage service with various coffee selections and soft drinks
Air-conditioned meeting & conference rooms with daylight
A significantly strengthened security concept, the Flemings Feel Safe Promise
MEETING PACKAGES
FLEMINGS LEGENDARY ALL-INCLUSIVE DEAL
Content, schedule, guest management? You have a long to-do list for a business event, so leave the perfect setting to us. Be it a meeting or a conference – with our Flemings Legendary All-Inclusive Deal every business event is sure to be a hit.
Legendary Fall - Munich-Schwabing Special
Are you looking for a location in Munich for your fall conference or meeting? Feel free to contact us to get the best available rate with our Legendary Fall Special, valid in our Flemings Hotel Munich-Schwabing. We are also happy to offer suitable rooms for your overnight stay.

This offer is valid for conventions, conferences and meetings held until December 15, 2023.
FLEMINGS LEGENDARY VIENNA SPECIAL
Are you planning a meeting or conference in Vienna? Then take a look at our special conference rates for Vienna. In addition to the regular full day rates, there is the possibility to book half days - either the morning or the afternoon. The ideal solution for short stays and quick meetings.
BBQ Special for groups
In Frankfurt, Munich, Vienna or Wuppertal
Enjoy delicious grilled specialties and crisp salads with your seminar and conference participants. A beverage package is also available upon request.
The offer is valid until September 2023 for groups of 25 or more (at Flemings Hotel Wien-Stadthalle for groups of 45 or more).
YOUR CHRISTMAS CORPORATE EVENT
in Vienna, Munich, Frankfurt or Wuppertal
If you are looking for a location for your corporate Christmas party, Flemings Hotels is the place to be.
We will customize your festive corporate event to meet the needs of your company and take care of planning your party and preparing delicious food.
Whether it's a large corporate Christmas for 45 or more people or a smaller group, it will be a glamorous celebration either way.
Flemings Event Rooms, Boardrooms And Conference Suites