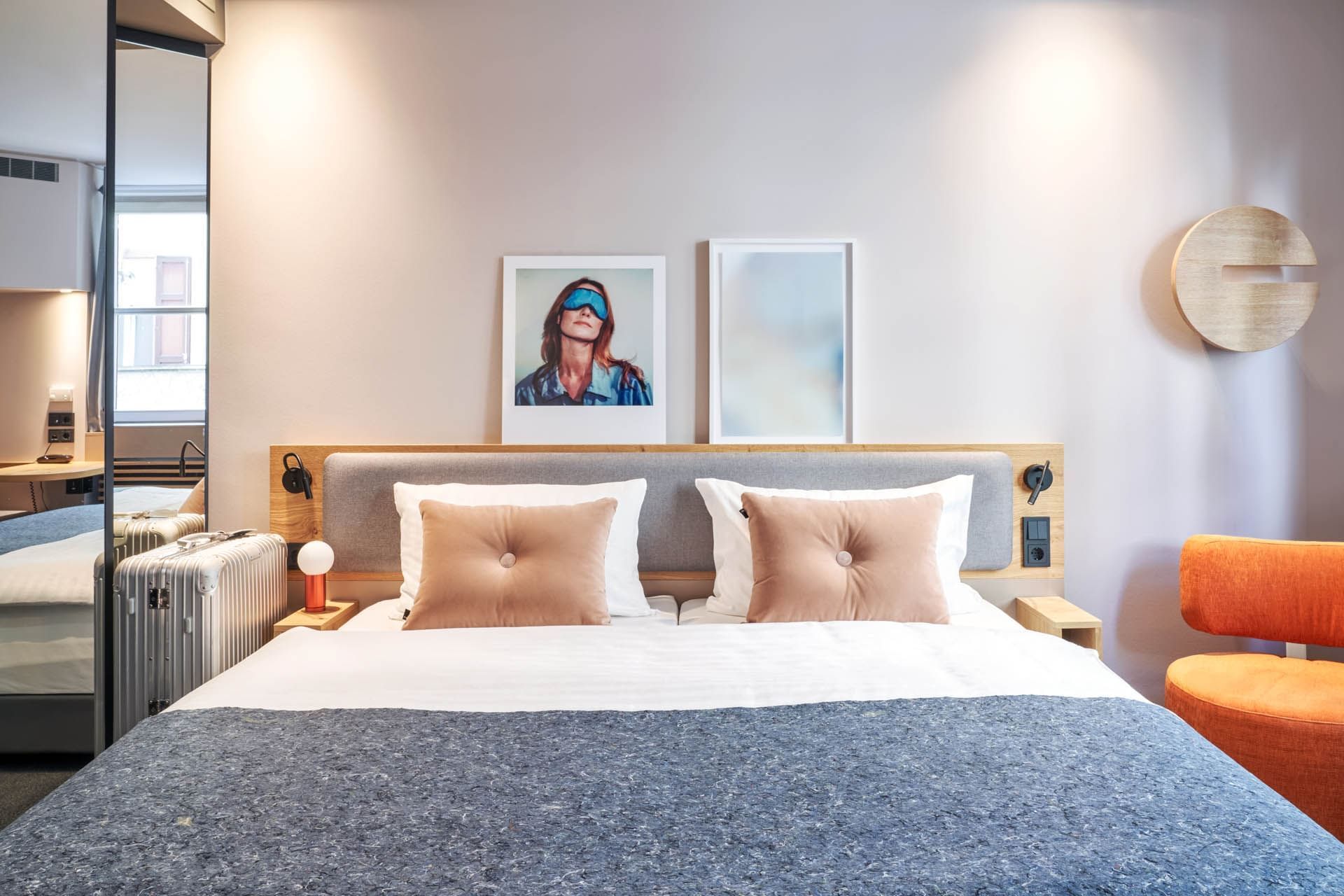 The Flemings feel safe promise
Standardized safety concept for further improved hygiene standards in times of COVID-19
Dear guests,
as a leading company in the hospitality industry, the Flemings Hotel Group represents international quality and high standards. During the current situation, the safety of our guests as well as our employees is our top priority.
In order to guarantee a safe stay in our hotels, we are now implementing a significantly strengthened security concept. This will further improve our always high and comprehensive cleanliness standards. Furthermore, we are introducing new guidelines according to the hotel and restaurant industry. This way we are able to meet and even exceed the health and safety reqiurements during the current pandemic.
With improved technologies and new measures we are responding to the spread of COVID-19. I am happy to give you an insight into our multi-level hygiene concept, which describes the increased safety measures for our guests and employees. It is important to us to give you a good and safe feeling from the moment of your booking until you return home.
Therefore we provide flexibility and security and reduce personal contact - whenever you wish. This applies to our regular guests as well as to everyone who uses our home office services. The most important measures are summarized here - all details can be found below:
Flexible rates for risk-free booking: visit our booking engine
Digital or alternatively contact-minimized Check-in and Check-out; in some hotels digital room key for your smartphone
Documentation: QR code for Luca and Corona warning app
Strict cleaning plans for all areas and regular surface disinfection
Exclusively trained employees and certified suppliers for the highest safety and hygiene rules as well as a secured receipt of goods
Protection in public hotel areas with disinfection stations, spacers, Plexiglas walls and face masks for all employees
Cashless payment
Sale of Corona rapid tests, protective masks and hand sanitizer for guests.
Food in your room or as take-away
Infrared thermometer and contact with doctors for the possibility of COVID-19 tests
Despite the current challenges, we are very much looking forward to welcoming you soon and are always available to answer any questions you may have.
Whenever you travel - our Flemings Hotels await you with open doors and hearts.
Best regards,
Rob Hornman, CEO
DETAILS OF THE SAFETY CONCEPT
Be save during your stay in one of our hotels
During your entire stay in one of our hotels we reduce the personal contact as much as possible. Therefore you will check in and check out digitally in most of our hotels and receive a digital room key for your smartphone. Alternatively, we ensure contact-minimized check-in and check-out according to the strictest hygiene and security standards. The reception staff can be called 24/7 by phone or by using our digital guest folder. Alternatively, our trained staff is of course also available to you in person. Furthermore all our hotels are completely cashless.
With new cleaning plans for all public areas as well as the kitchen and the restaurants, we are further increasing our already comprehensive cleanliness standards. This also includes regular surface disinfection. The hygienic cleaning of the guest rooms is carried out according to a strict concept with certified cleaning products. The public toilets are equipped with disinfectant dispensers and instructions on how to wash your hands properly. These will be cleaned and checked even more frequently.
At the reception and in the lobby there are disinfection stations for everyone. Only a limited number of people are allowed to use the lifts at the same time, disinfection and inspections are carried out regularly. We work together with certified suppliers for laundry, food and cleaning and also pay attention to the strictest safety precautions when handling the goods.
Our qualified employees have been trained through special staff training courses, especially in the fields of food & beverage, cleaning, hand hygiene and wearing face masks. If required, guests can purchase respiratory masks, hand sanitizers according to WHO standards and special door openers in all our hotels. Furthermore, we are in close contact with doctors for the possibility of getting tested for COVID-19.