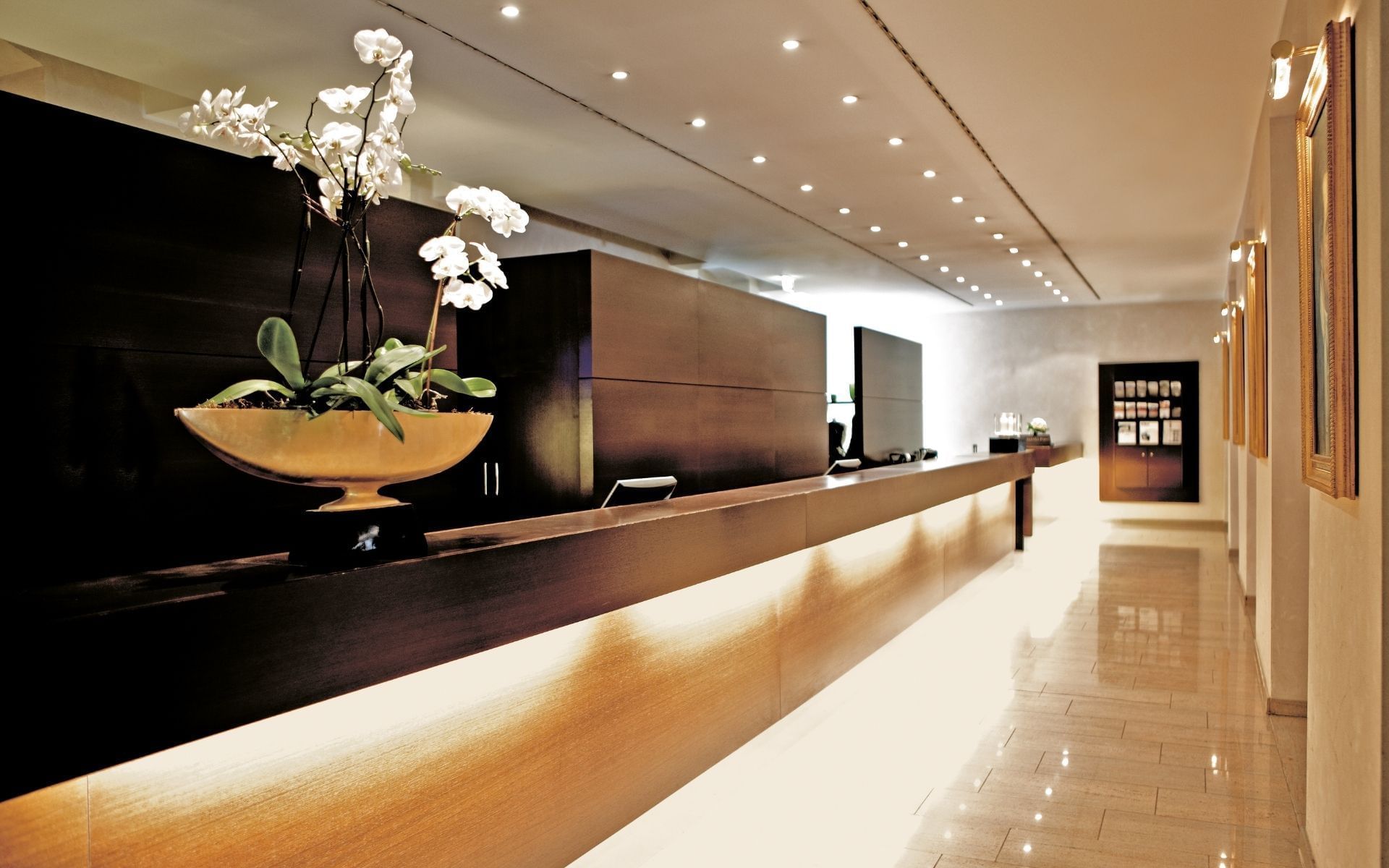 FAQs
The hotel does not have its own parking spaces. There is a DB car park next to the hotel with approx. 500 parking spaces. The clearance height is 2 m and there is no valet parking.
Price:
Per day: 33.00 € (hotel guests receive a one-time 7.00 € discount at the hotel reception).
Per hour: 5.00 € (Regular)
The parking spaces cannot be reserved in advance.
10 km to Frankfurt Airport.
Mon - Fri: 06:30 - 10:00 a.m.
Sat, Sun & Bank Holidays: 6:30 - 11.00 a.m.
If you join our breakfast buffet spontaneously, the price is 27€.
If you book your breakfast in advance (either during the booking process, the pre-stay email or at check-in), the price is €23.
No, all Flemings hotels have exclusively non-smoking rooms.
Check-out: until 12:00 p.m.
Check-in: from 2:00 p.m.
The hotel has a sauna and steam bath (currently closed for renovation) and a fitness area (opening hours: 07 a.m. - 10 p.m.).
To ensure the well-being of all of us, we have revised our hygiene standards. We care not only about your personal well-being, but also about our environment. We are committed to sustainability. That's why we don't clean our rooms daily, but every other day. It saves on water, energy and cleaning products. If you would prefer daily cleaning, please contact our reception at check-in.
Contact - Metropolitan Hotel by Flemings